You are here:
WHO or WHAT is JUMARORO?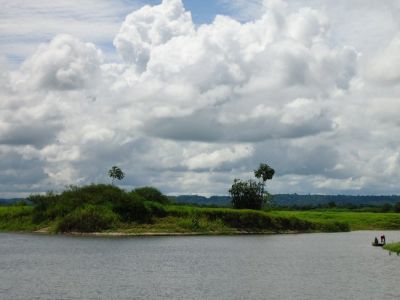 13. 01. 2011 | Sylva Lauerova is working on her new adventurous /detective novel, promising thrill, exoticism and mystery.
Fans of Sylva's literary style can be looking forward to this summer - her new novel will be published before summer holidays.
And as we are already used to, Sylva again intends to surprise her readers. If you are waiting for the second volume of The Toy or The Slave, or maybe another collection of poetry, then you are badly wrong. This time, Sylva is combining exoticism with an adventurous /detective story with a mysterious title JUMARORO.
In order to produce an authentic story, Sylva set out on a journey through the Amazon rainforest where she hopes to find enough inspiration for her story.
JUMAROROwill be published by van Aspen, s.r.o. in the summer of 2011.We will keep you informed.