You are here:
The Venomous Hour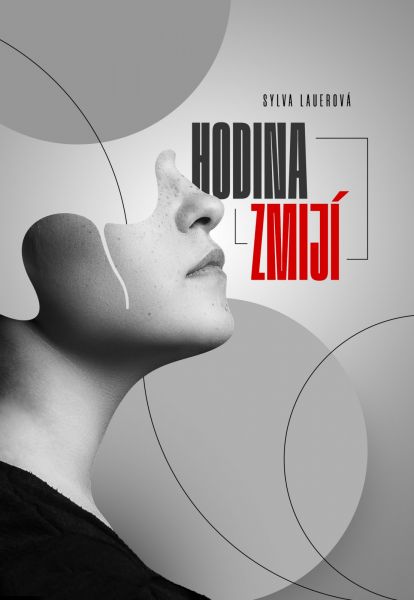 A story in which anything is possible. A story that could happen to you. But where is the truth and what is a lie?
The Venomous Hour is the latest eagerly awaited novel from Sylva Lauerová.
After a long hiatus, the popular Czech author is back. This time, the bestselling writer (The Toy – 2007, Jumaroro – 2010, and Sexy Strategy – 2015, among others) has given her readers a not-so-unlikely thriller in a modern whodunnit, full of tension and unexpected twists.
Thirty-five-year-old Radka has everything she could wish for – an established psychotherapy practice, a luxurious life, a loyal best friend, and a wonderful husband. She longs for motherhood and at first it seems this wish will soon come true, right up until the sudden death of one of her acquaintances unexpectedly complicates matters, leading to further unforeseen and shocking events.
A gripping novel full of suspicion and the search for the truth, revealing the omnipresent danger of lies that lurk in our day-to-day relationships, with compelling dialogues, an excitingly-paced plot, and a surprising conclusion – the many readers who know and love Sylva Lauerová's suggestive style once again will not be disappointed.
Heavy clouds hung over the city, like fattened rams with stuffed bellies, each one crowned with a slate-grey halo; one would have thought doomsday was approaching. I got out of the car and rushed across the road. The rain still wouldn't come, the air muggy, clogging the pores with a stifling humidity. In the carpark in front of the crematorium everyone had noticeable beads of sweat on their temples and freckling their upper lips, the women present repeatedly adjusting their hairdos, which became a little more dishevelled on each attempt. Everyone was huddled together, talking quietly. Families departing hugged one other; their farewells accompanied by tears and tissues, their gestures hardened by resignation in the omnipresence of death.
I walked through the crowd, wondering if they also belonged to 'our' funeral. Though probably not–an elderly man with a limp carried a painting of another octogenarian, a watercolour in dark colours, perhaps a gift. I couldn't see either the Zachariáš family nor any of our friends, maybe they were already gathered at the top of the steps or in the vestibule of the chapel. As usual, Petra was nowhere to be found and there were only ten minutes left until the ceremony began.
Suddenly, Eva's face appeared between the nameless backs of mourners, in adjusting her glasses and realizing that it really was me, she gave a quick wave and headed towards me. During those few steps, she gestured theatrically, as if she were wringing her hands. She had definitely been much closer to Helga than me.
She threw herself on me, hugging me tightly and then said without greeting: "Terrible, isn't it? So unexpected. How on earth this could have happened… no one knows." Her eyes filled with tears, and while still gripping my elbows, I found myself wondering how much of this she was faking and how much her friend's death had truly affected her.
"No, no one knows how it could have happened…," she repeated, "Oh Helga, the poor thing. You would just never imagine it."
The novel The Venomous Hour will be officially introduced to the world in November 2022 for the price 396, - CZK.