You are here:
CLOTHE YOURSELF IN COLOURS – IT'S MAY AFTER ALL!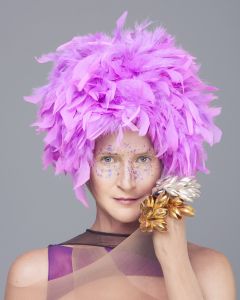 The photo for the month of May from the Choose Yourself 2019 calendar features Sylva Lauerová wearing beautiful jewellery by Janja Prokic from his Le Grand Jeu collection (2013). Originally from Serbia, Janja Prokić is a talented Czech jewellery designer and winner of the Czech Grand Design 2018 award in the Jewellery Designer category. We are extremely pleased to work with this international team of professionals on the Choose Yourself project in Milan, Italy, and above all to present such gorgeous pieces by Czech and Slovak jewellery designers to a wider audience
You can see the winning collection, titled 'HOMA ∇, crowns for a queen' by Janja Prokic here.